Hangers
Studio 9 creates hangers in tailored designs, materials and treatments. Our team will guide you through the numerous options available in terms of the quality, durability and look of materials.
"Not just a functional product
- A key element in your branding"
top hangers
pant hangers
coat hangers
suit hangers
accessory hangers
hooks
A Reflection of Your Brand
Add identity to your retail experience with an exclusive presentation of your products. We customise every detail of your hangers to make them truly reflect your brand.
Your logo acts as a beautiful detail on the hanger. We make it look exclusively integrated with the method of your choice.
"Tailored designs, materials and treatments"
Enhancing the Shopping Experience
Your clothes deserve the right protection and presentation. But even more vital is that the retail experience for your customers is enhanced by the quality of the hangers. Whether you need a basic or deluxe hanger, we are here to assist in the design process, product development, pricing, and anything else you may need.
"Present your brand in the way
you hang your garment"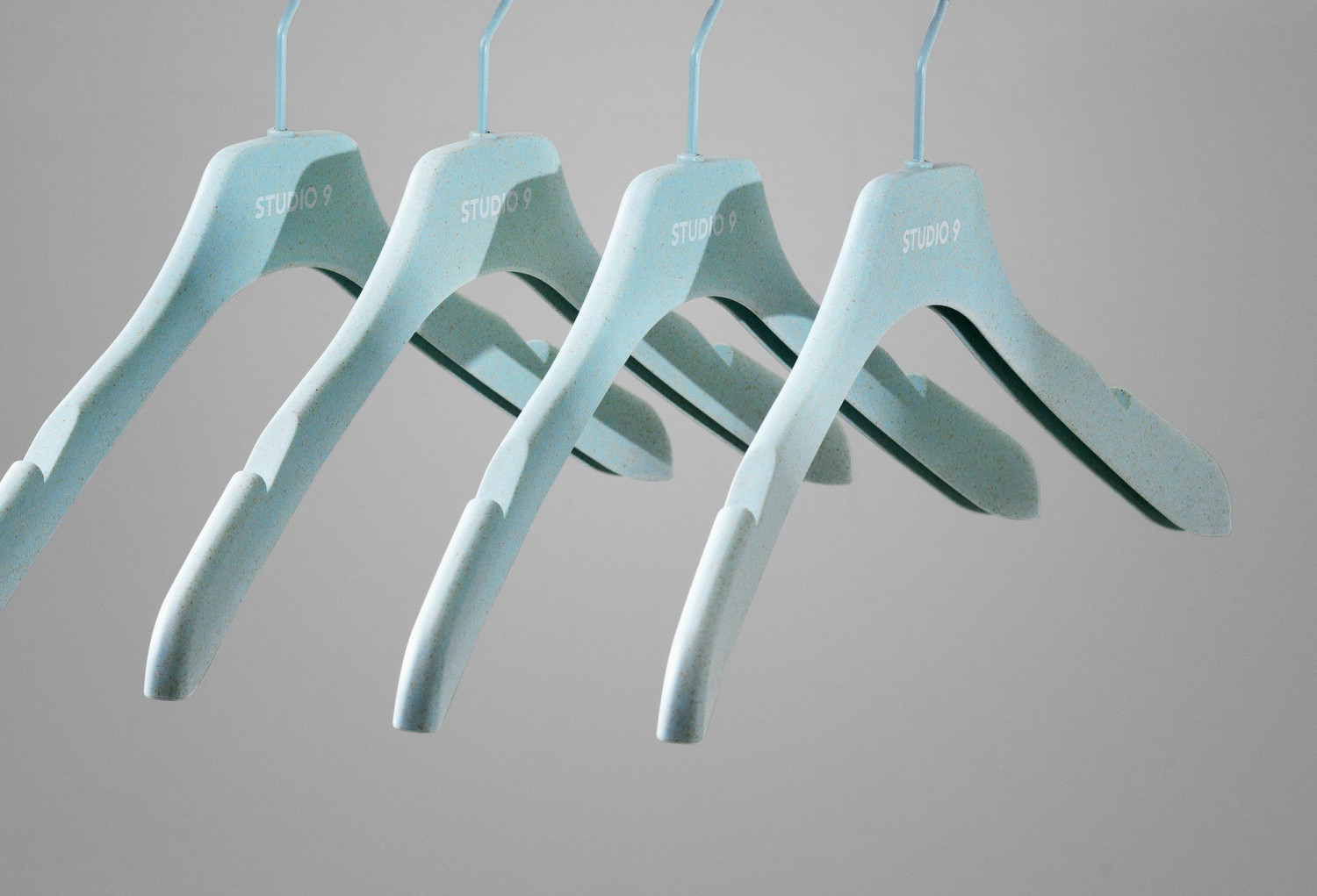 Choose a Circular Approach
Studio 9 offers FSC®-certified wood, as well as fully recyclable hangers made from 100% recycled materials. Our clients can expect full transparency in the development process as we focus on using responsibly sourced materials to craft high-quality designs.
Alternative Materials
ocean plastic
elephant grass
corn or potato starch
beetroot sugarcane
coffee grounds
paper pulp