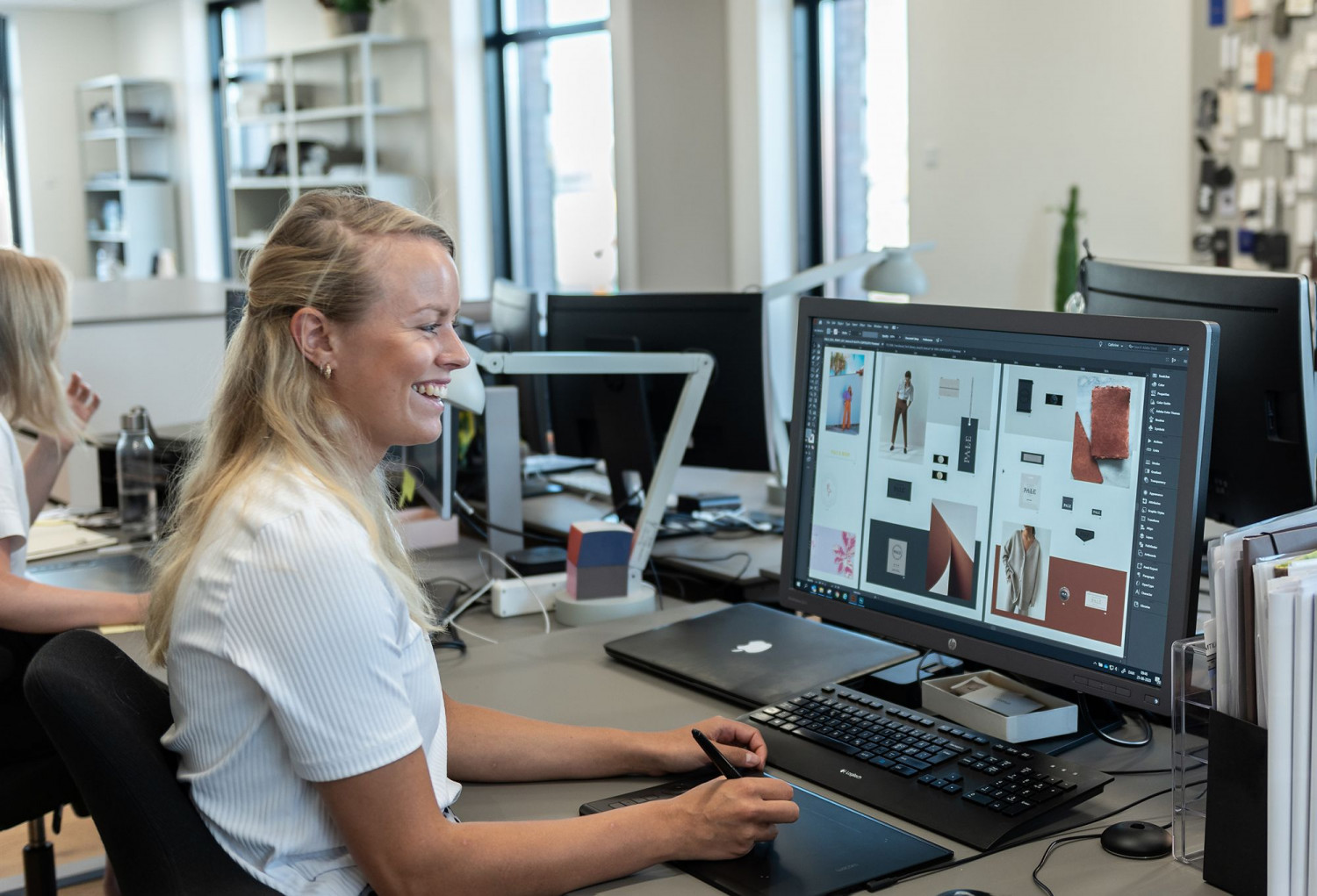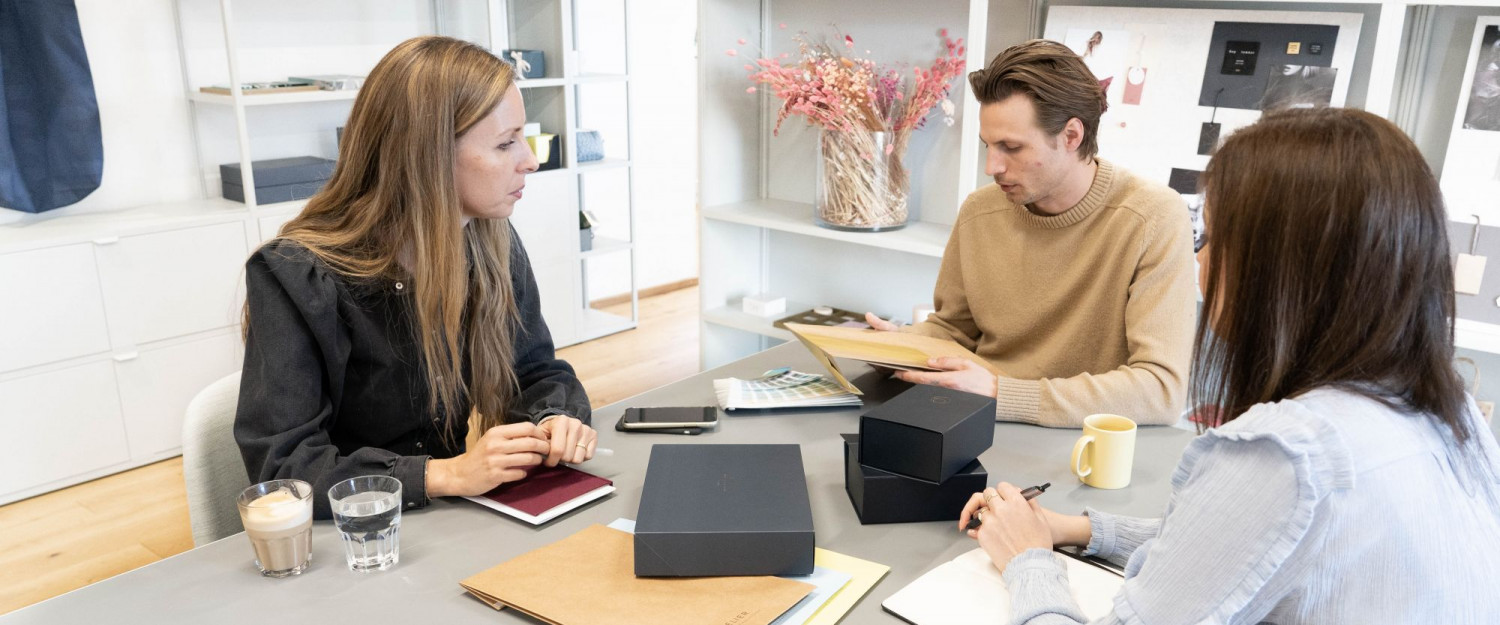 Studio 9 offers branding concepts for every facet of your visual identity. We provide you with a cohesive, effective and simple solution that takes advantage of our global network. This means that you have the advantage of working with one trusted supplier who fully understands your needs and requirements.
Design
Studio 9's design team strives to create innovative concepts and cost-efficient solutions. Working within a set of design principles, our designers prioritise circularity and reduced emissions in their creative decision-making. Whether you are bursting with ideas about your brand identity or starting with a blank canvas, we will work with you to create powerful concepts that support your brand image.
Legal Compliance
It is essential that your branded products are sufficiently informative for your customers. Our compliance team guides you to make sure that every aspect of what is communicated will comply with legal regulations and restrictions.
Sourcing
Studio 9's global sourcing network includes China, Hong Kong, India, Bangladesh and Turkey. With our trusted supply chain, we offer customised solutions for all your needs.
Development
We have the dedication to work with the details of trims and the facilities and capabilities to create complete in-store and visual merchandising for high-volume global roll-outs. Our strength lies in our local and global network of suppliers, which generates a wide variety of products from a vast selection of raw materials.
Logistics
Our committed logistics division works closely with our shipping partners to provide you with the best delivery times and most efficient solutions. The logistics team manages and monitors the entire delivery chain from the factory to the final destination, keeping you informed on delivery schedules and updates.
Quality Control
Our attention to detail is the reason our clients trust us. From the initial design brief, right through to production and delivery, our dedicated quality control team monitors the process to ensure the best results. Our colleagues regularly visit the production on-site and perform constant quality checks throughout the production process.
Social Compliance
Studio 9's Code of Conduct sets the foundation for our work with due diligence. With our Code of Conduct, we take responsibility for the production sites in our supply chain to make sure that they comply with the rules and regulations, as well as protect the worker's rights and working conditions. In order to ensure compliance with our ethical principles, audits are continuously conducted on all of our applied production sites. It is an ongoing process handled by a team of employees working exclusively with the Code of Conduct in the countries where our products are manufactured.