Product ID
Studio 9's Product ID makes your physical products intelligent, trackable and interactive by generating a digital voice. We offer QR codes and RFID technology as tools for this platform to gather and display data.
"Giving your product a voice"
By scanning a QR code on a care and content label, other trims or packaging, your customers will be able to access the platform.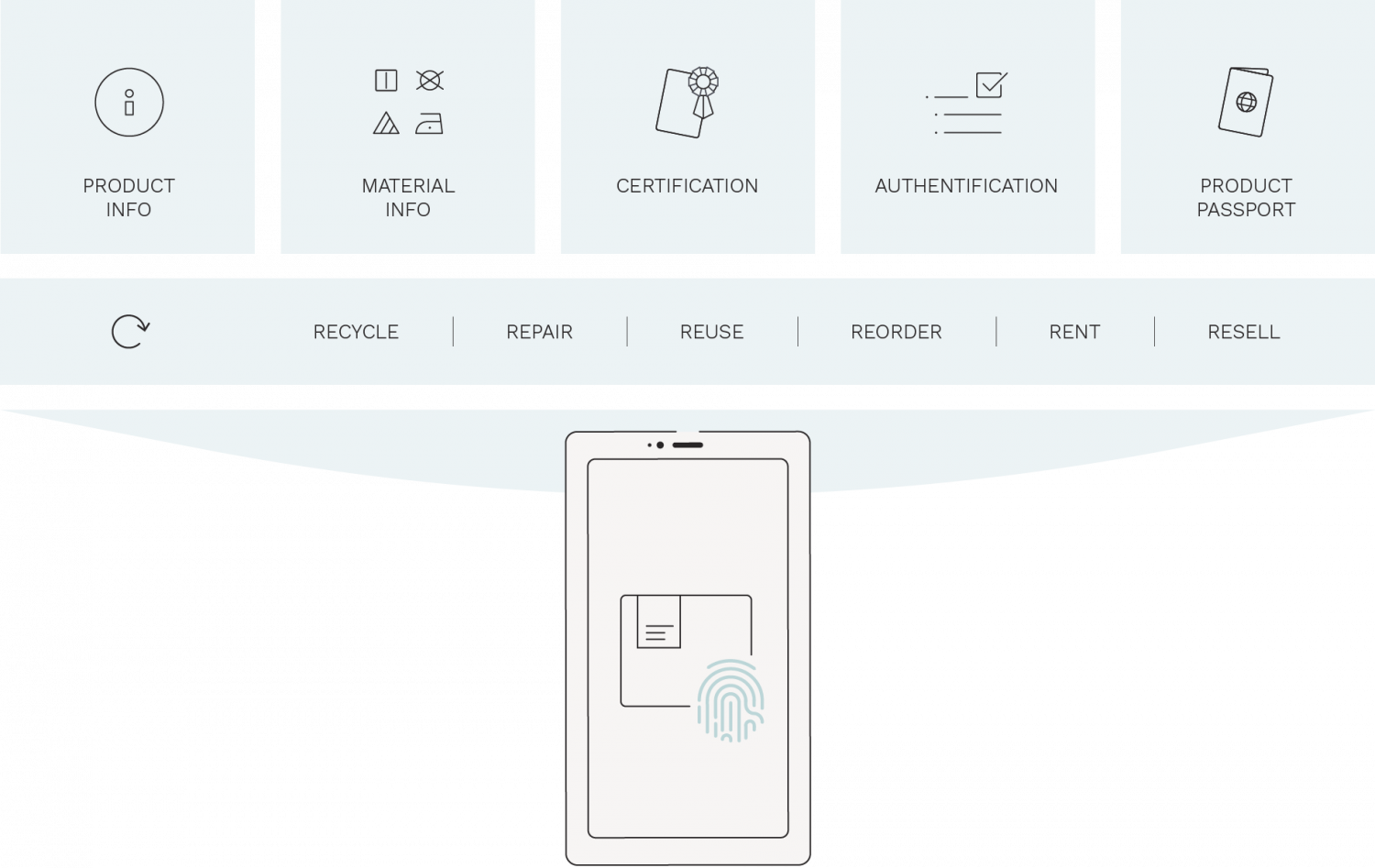 Creating New Opportunities
Product ID is an advanced solution that helps you show the standard information legally required for a product, as well as offering numerous convenient functions for you and your customers. Its functions continuously evolve in line with new IT developments to meet societal needs.
With the Product ID platform, you obtain a myriad of ways to communicate more about your brand, add further dimensions to your customer service and utilise information about your products. As well as opening up new business opportunities, its extensive after-sales service allows you to guide your customers on how to repair, reuse, resell or recycle a specific item.