Initiatives
Responsible Trim Collection
Studio 9 offers a variety of products made from bio-based or recycled materials and qualities. This includes waste products, leftovers, recyclable products and reduced use of resources. We have developed a trim collection of selected product samples that allows our customers to examine, touch and be inspired by our many options and ideas.
Related certifications and reports can be provided. The key elements for the responsible choices of this collection are:
recycled materials
bio-based materials
less harmful production methods
circular by design
"Studio 9 offers products that empower you to accomplish your business' sustainability ambitions"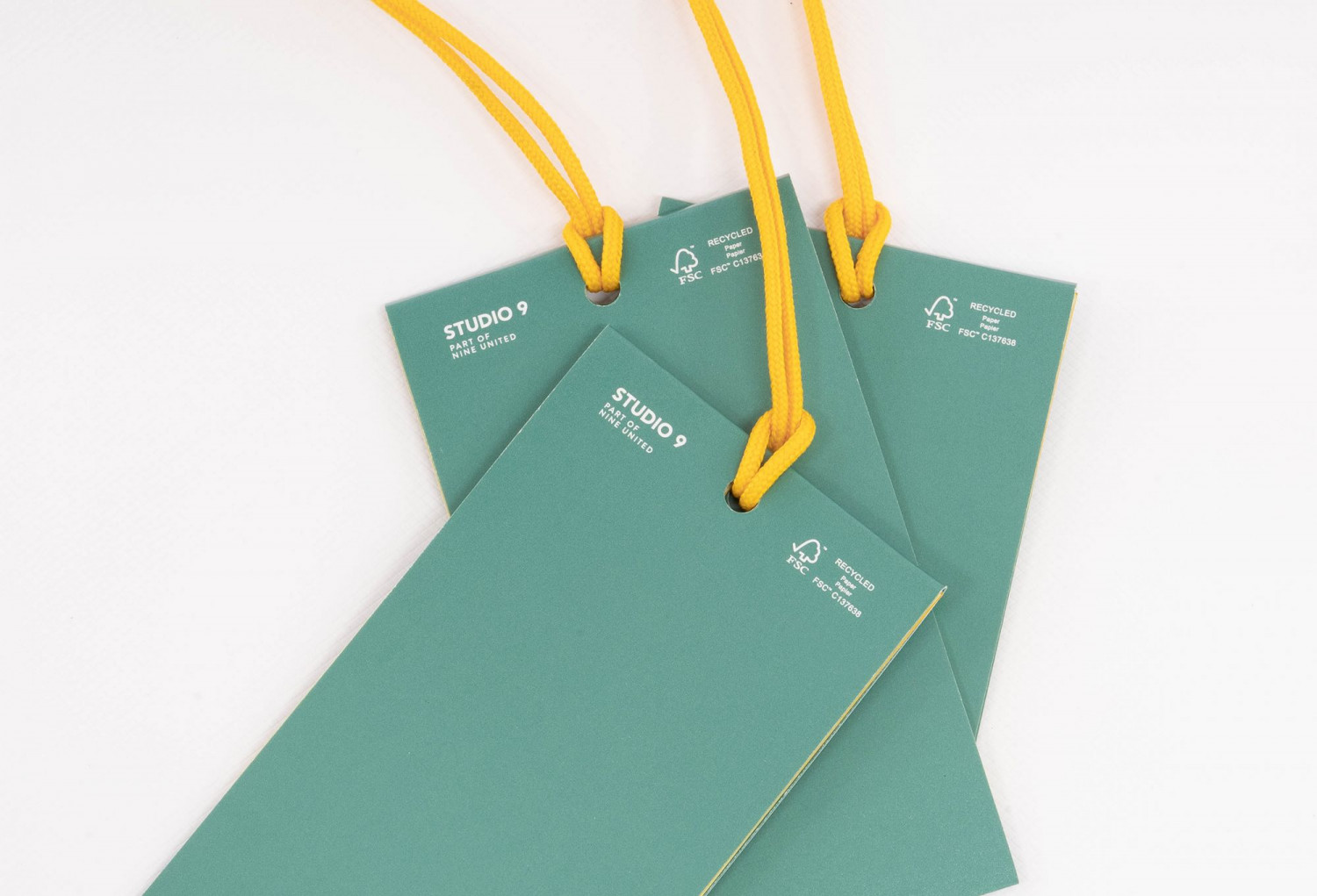 FSC® Certification of Studio 9
We are proud to have achieved the FSC Chain of Custody certification. This means that we officially support the promotion of responsible forest management and comply with FSC's social and environmental standards. We are also excited to offer our customers FSC-certified wood and paper products.
The Forest Stewardship Council® (FSC) is an international non-governmental organisation that promotes environmentally appropriate, socially beneficial, and economically viable management of the world's forests. In FSC-certified forests, it is ensured that trees are not harvested at a rate faster than the forest can rebuild itself. With numerous proactive initiatives, FSC helps take care of forests and the people and wildlife that call them home.
FSC®-C174106
Maersk ECO Delivery
We are part of Maersk ECO Delivery for our ocean transport of goods. We are determined to keep the impact of the shipments to a minimum. With Maersk ECO Delivery, it is ensured that your goods are transported using second-generation biofuels to reduce their carbon footprint.